ISO file is the most commonly used disc image formats. It is an exact sector by sector copy of a optical media, such as CD, DVD, or Blu-ray disc. ISO file is widely used to transmit software packages over Internet.
WinArchiver provides full support for ISO files. You can create, extract, or mount ISO file with WinArchiver. WinArchiver can also burn ISO file to a CD, DVD, or Blu-Ray Disc. WinArchiver supports all popular disc image files, such as bin / cue, nrg, mdf / mds, daa, uif, and etc.
WinArchiver can create standard ISO file or UDF DVD ISO file. To create an ISO file, please follow the steps in the guide "Create ZIP file". You need set the "Save as type" to "Standard ISO Images (*.ISO)" on the step 5. To create a DVD ISO file, you need check the option "UDF" option in "ISO File System" panel.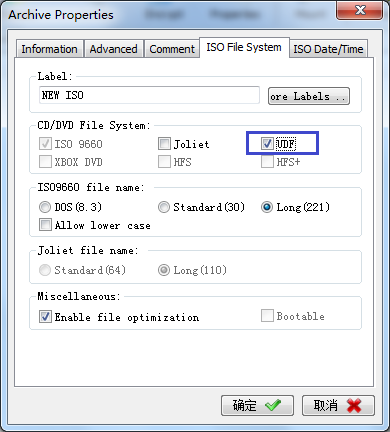 You can also create iso file using shell context menu. Please follow the steps,
1. Open "My Computer" and navigate to the files you wish compress.
2. Right-click on the file. If you need create iso file from multiple files or folders, you need select the files first, then right-click on selected files.
3. Under "WinArchiver", click "Add to archive...".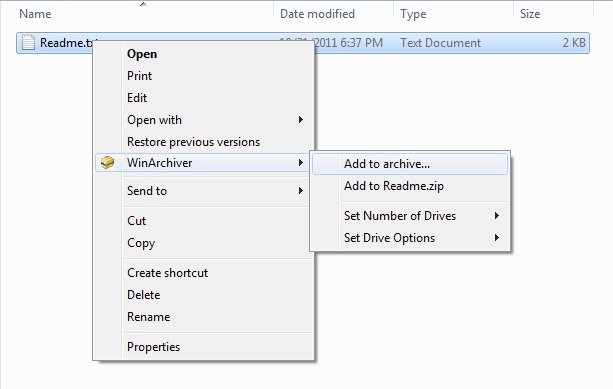 4. WinArchiver will start to run, set the archive type to "iso archive", and change the output iso file name if needed.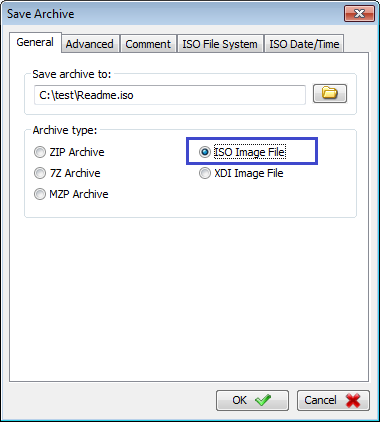 5. Click "ISO File System" tab to set the iso file properties if needed.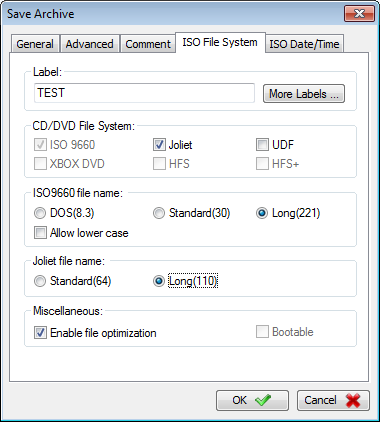 6. Click "OK" to start creating iso file.