ZIP file is the most popular archive format. WinArchiver provides complete support for ZIP files. You can create zip file using Windows Explorer shell context menu (see here), or create it with WinArchiver main program. Please follow the steps to create a zip file. Other archive format, such as 7z file, mzp file, and ISO file, can also be created using the similar way.
1. Run WinArchiver.
2. Click the "Add" button, the "Add Files and Folders" dialog will popup.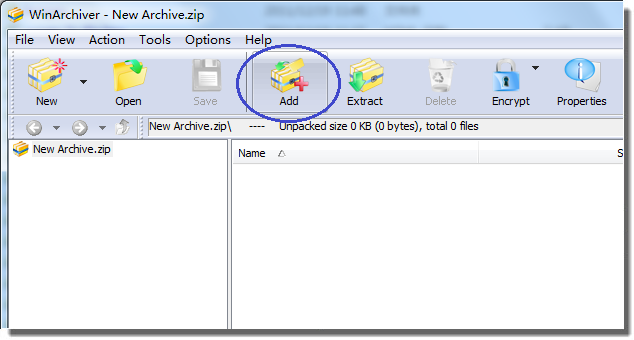 3. Choose the files and folders you wish compress, then click "Add" to Add them to the WinArchiver Window. You can also select the files you wish compress in Windows Explorer, press "CTRL-C" to copy them to clipboard, then press "CTRL-V" to paste them to WinArchiver Window.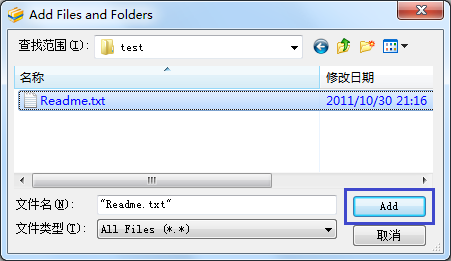 4. Click the "Save" button, the "Save As" dialog will popup.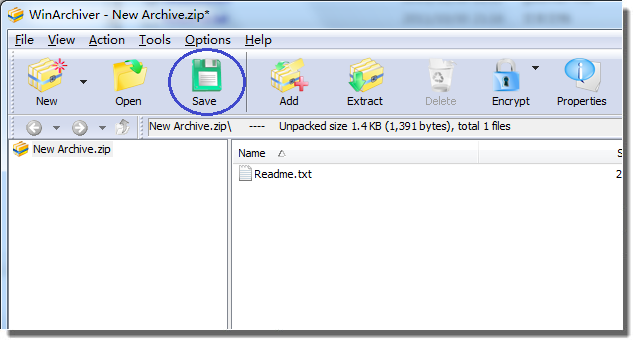 5. Enter the file name, and set the file type to ZIP file. If you would like to create other archive formats, just choose the archive formats from the "Save as type" drop list.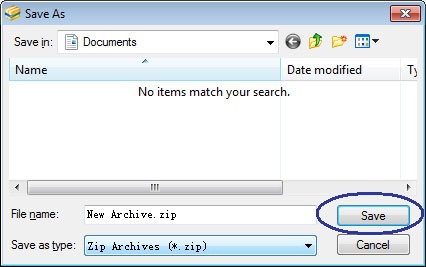 6. Click "Save" button to start creating ZIP file.
WinArchiver will then start creating ZIP file using the file name specified. It will automatically open the ZIP file once it is successfully created.