7Z file is the compressed archive format created by Igor Pavlov's 7-Zip utility. It is featured with high compression ratio and strong AES-256 encryption. By default, 7Z file is compressed with the open-source LZMA algorithm. 7Z archive also supports other compression algorithm, such as PPMD, BCJ, BCJ2, BZip2, and Deflate algorithm.
WinArchiver provides full support for 7Z files. You can create, extract, or mount 7Z file with WinArchiver. WinArchiver can also create an encrypted or multi-volumes 7z file.
To create a 7Z file, please follow the steps in the guide "Create ZIP file". You need set the "Save as type" to "7z Archives (*.7z)" on the step 5.
You can also create 7z file using shell context menu. Please follow the steps,
1. Open "My Computer" and navigate to the file you wish compress.
2. Right-click on the file. If you need create 7z file from multiple files or folders, you need select the files first, then right-click on selected files.
3. Under "WinArchiver", click "Add to archive...".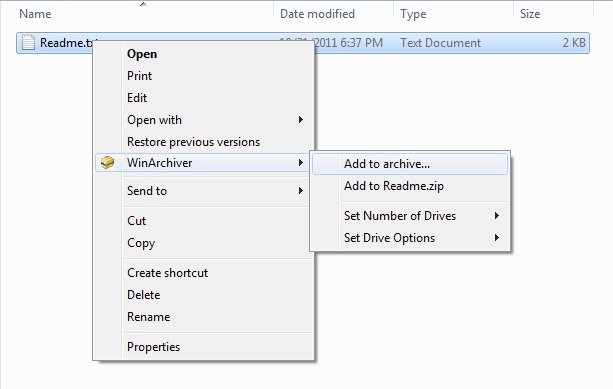 4. WinArchiver will start to run, set the archive type to "7z archive", and change the output 7z file name if needed.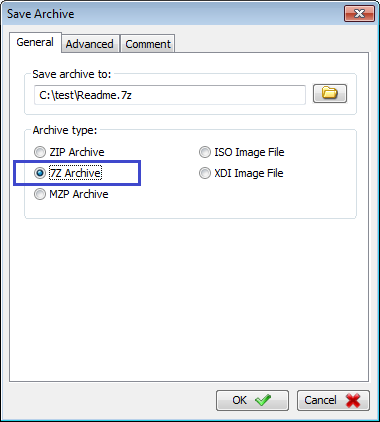 5. Click "OK" to start creating 7z file.